News
Merry Christmas from Mistura!
Posted on 18th December 2018 by Lisa Yates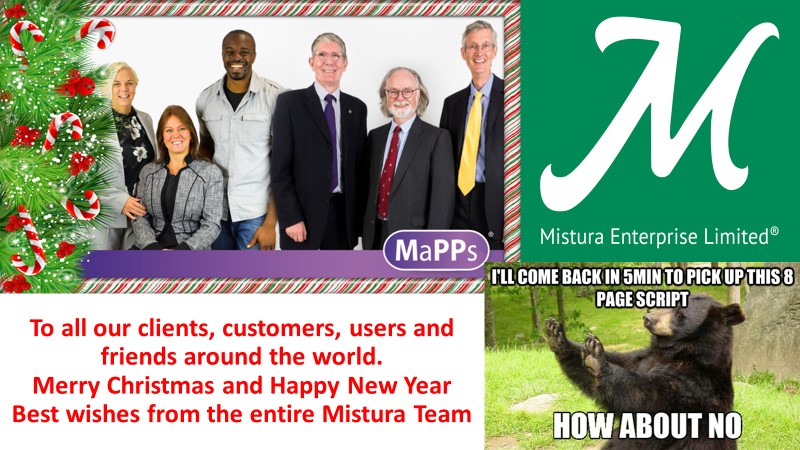 Personal Subscription Available for Only £1
Posted on 7th November 2018 by Lisa Yates
With mental health problems once again dominating the news and affecting 1 in every 3 people why not try our fantastic Choice and Medication personal subscription?
Featuring easy to read assorted handy information for all 21 mental health conditions and the 169 drugs used to treat them!
Sign up now and gain instant access for just £1...
https://www.choiceandmedication.org/candm/request-account/
World Mental Health Day
Posted on 10th October 2018 by Lisa Yates
Today, Wednesday the 10th October 2018 is World Mental Health Day!
Are you struggling with your mental health? If so then why not seek all the advise and information you need on your condition or prescribed drugs here:
Choice and Medication – Personal Subscription Remember, it will only cost you the price of a coffee – £4.95 for a whole year!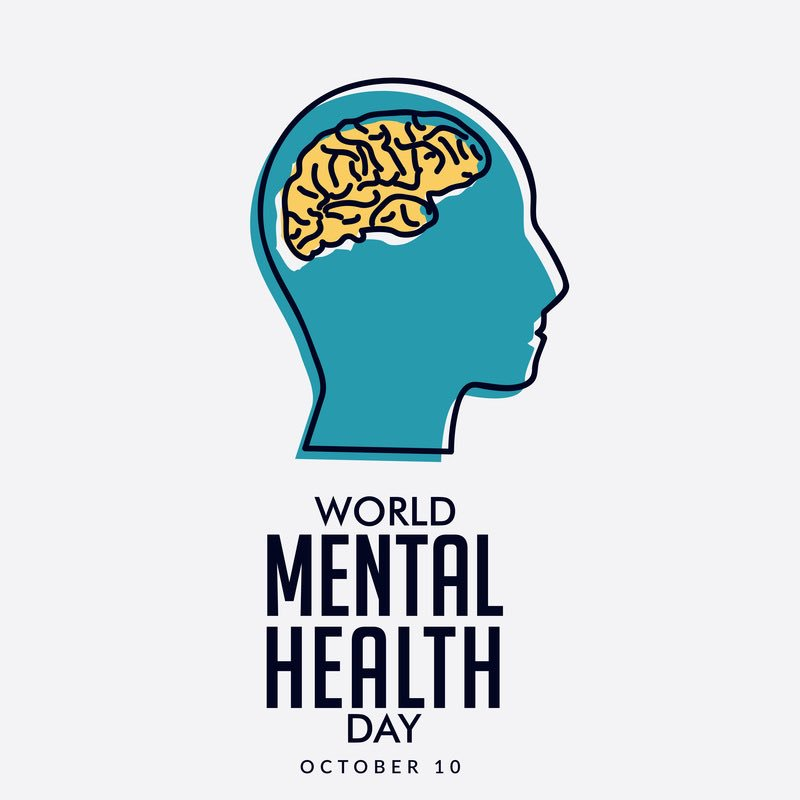 MaPPs Easy Reads – Ready to go…Well Almost!
Posted on 31st July 2018 by Lisa Yates
Mistura Informatics Ltd are pleased to announce that the programming for the MaPPs newest addition the 'Easy Read' leaflets is now up and running!
Hence the picture: "It's working, it's working!"
Currently there are a number of NHS trusts across the UK who are kindly testing the system for us in order to fine tune the engine, which includes all the information content and wording used.
We will be validating all the relevant images and pictures to use throughout the system with various key patient groups, including those with learning difficulties, the aging population and children.
Watch this space for a live launch date of the MaPPs Easy Read Leaflets…
Contact Mistura Informatics direct to find out more about the MaPPs Easy Read Leaflets: lisa.yates@misturainformatics.org
Find a sample Easy Read Leaflet below: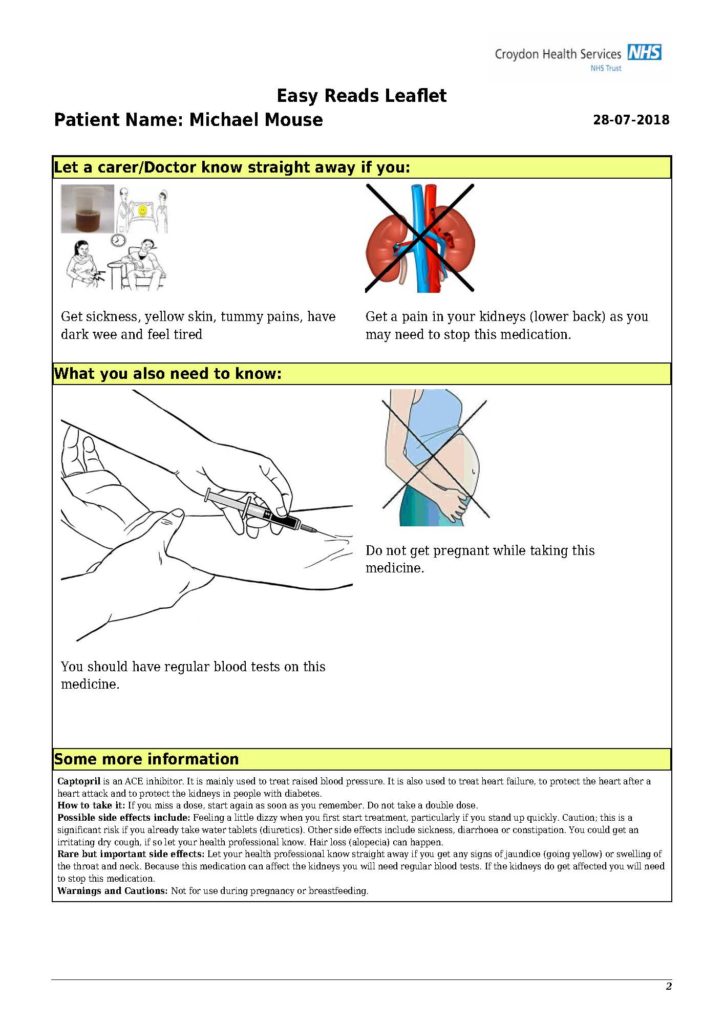 Company led recall – Denzapine 50mg/ml oral suspension
Posted on 3rd July 2018 by Lisa Yates
The Medicines and Healthcare products Regulatory Agency (MHRA) has issued a company led recall for specific batches of Denzapine 50mg/ml oral suspension (Britannia Pharmaceuticals Ltd), due to increased crystallisation of the active ingredient which may affect the delivery of the full dose. The company is also issuing a letter to Healthcare Professionals reminding them of the shaking instructions given in the Summary of Product Characteristics and Patient information Leaflet.
Further details of the recall, the affected batches, and action to take are available on the MHRA website.
RPS Professional Support Service
0845 257 2570 (9am-5pm Monday-Friday)
1 Week Countdown – Clinical Pharmacy Congress 2018
Posted on 18th April 2018 by Lisa Yates
Are you planning to attend the Clinical Pharmacy Congress next week?
The event is being held at ExCel in London on the 27th and 28th of April 2018.
While you're wondering round the fantastic exhibition be sure to pop along to stand number G17 and introduce yourself to the Mistura team.
We will be showcasing some fantastic new developments we have made to the MaPPs system…..
Including the 'Very Easy Ready Leaflets' where the medical information in text format within MaPPs has been exchanged for pictures and images which are much easier to understand.
Should you require any further information about the MaPPs system or are interested in the Easy Reads please contact me direct via: lisa.yates@misturainformatics.org